Ronald Petrucci Named General Manager of Katun
North America
Industry Veteran Now Oversees Katun's Entire North American Business Unit.
Minneapolis, MN – (August 8, 2019) Katun Corporation, one of the world's leading suppliers of OEM-compatible imaging supplies and parts to the office equipment industry, is pleased to announce that Ronald Petrucci has been promoted to General Manager of Katun's North America Business Unit. In his new role at Katun, Mr. Petrucci will be directly responsible for all North America sales and marketing channels, including Katun's Office Equipment and Office Supply Channel efforts.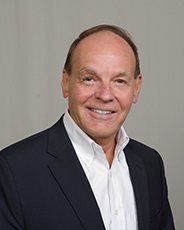 Mr. Petrucci was appointed Vice President of Sales and Marketing for Katun's North American Office Equipment Channel in July of 2018. Prior to that, he held several high-level executive positions during his 26-year imaging industry career.
"Ron not only is a proven leader with a 'make it happen' attitude, he continues to demonstrate a customer-first approach to business," said Katun President and CEO, Bob Moore. "During the past year he has helped Katun North America expand our presence, working directly with customers to help them grow their businesses, while providing keen insight and leadership. We are looking forward to more of the same in his new role."
About Katun Corporation
Headquartered in Minneapolis, Katun Corporation is one of the world's leading suppliers of OEM-compatible imaging supplies, photoreceptors, fuser rollers, parts and other products and services for the office equipment industry. With 40 years of industry experience, Katun serves approximately 10,000 customers worldwide. For more information, visit Katun online at www.katun.com.